Well here you are – You've just landed on my About Us page.
Welcome to ReddWebDev
You may have been cruising the internet looking for a good internet web developer, or, you could have, quite possibly, landed here by accident – Either way, I'll set about to telling you how I ended up doing what I do.
The internet was a mystical, magical place – It wasn't at all like watching TV or listening to the radio – It was special and unique .. it had the ability to wrap you up in a world that no one had ever seen before. It was flashy and exciting – always moving – bright – and brilliant, all at the same time. My first experience with the World Wide Web, back in 1994, will always rate right up there with when I first tied my shoes, drove a car, or went to the prom – An unforgettable experience to say the least.
My major in college wasn't Computer Science. It was Business. As a result, I missed out on writing or programming anything of any consequence in the early days. I did, however, as a hobby, try to learn that seemingly make-no-sense language called html – I wanted to know and understand the magic, and html seemed like the most logical starting point to me. Long story short? I never looked back.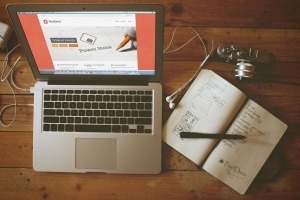 I leased my own server box in 2001 (Linux) Apache and went dedicated. The thought of actually selling web hosting services had never occurred to me at the time, as I thought that I still had a way to go in learning all of the in's and the out's of being a server admin.
ReddWebDev was born in early 2002 – I began building and deploying web development solutions professionally in 2002. My web hosting service began in 2002. From 2001 through 2005 I was heavy into building eCommerce solutions and wrapping them with client prescribed designs.
My primary operating systems, used for local production, are Linux (80%) and Windows (20%). I don't test builds on Apple products.
The internet web browsers I test in are, Microsoft Edge, Firefox, Open Source Chromium, and Vivaldi. Primary operating systems used for testing are Linux (various builds), and Windows 10 (I don't test in Windows 8.1 or 7 any more).
My Internet Web Hosting Service runs Linux OS Apache v2.4.16, PHP v5.5.30, MySQL v5.6.23. — My named servers are ns1.stillyhost.com and ns2.stillyhost.com and I usually only sell internet web hosting to the United States and Canada.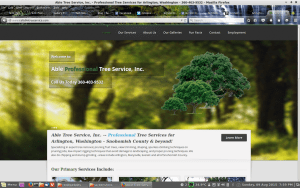 I'm proud of what I do and usually go out of my way to write as precisely as possible when it comes down to my clients and their internet web development solutions. I generally leave the Rockstar's and the Guru's to their muse and am extremely proactive when it comes to the education of my clients. Many of my clients are brand new to this whole website building/Internet thing, and I'm careful to be sure that they take full advantage of my knowledge and experience – There are quite enough people on the internet already that would choose to promote unrealistic expectations – I'm not one of those.