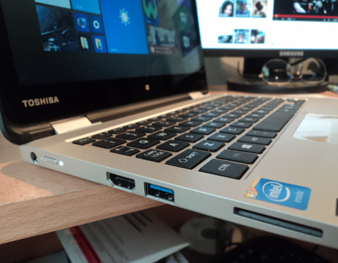 Periodically we have a small selection of recycled PCs and laptops available for sale that are not quite ready for the scrap heap. Many people will often choose to upgrade to a new unit every few years or so resulting in the discard of a possible perfectly good machine that might need updated hardware or software. Many of these just need to be cleaned or the fans or hard drive replaced. Processors will work nearly indefinitely with the proper care of the machine itself. All of our recycled PCs come from non-smoking environments and are selected based on how well or poor they were taken care of before we got them.

Our recycled computers come with a variety of new hardware depending on the need. Some might have a new screen (because the old one was broken), or new fans for quieter operation and more efficient cooling, while yet others might have had to have the power plant replaced. All of our recycled PCs come with out-of-the-box Hard Drives brand new and sizes can range from 300GB to 500GB.

Each of our recycled PCs come with factory reset firmware and are scaled to original factory specs. Operating systems installed are usually Windows and Linux. We can also provide for a blank Hard Drive as well so that you can install your operating system of choice.

You can see what we have to offer below — Check back often, because what might not be there today, could very easily be there tomorrow.
HP xw4600 Workstation – Windows 7 Professional (SP1) 64 bit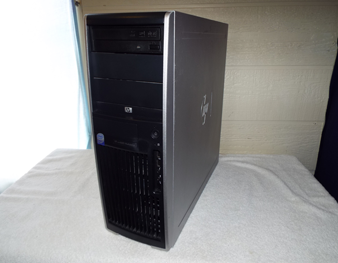 Operating System: Windows 7 Professional (SP1) 64 bit — Intel Core 2 Quad 660 – @2.40 GHz
This HP xw4600 Workstation is a powerhouse – Presented here with above average specs, a bit of added RAM will have you gaming in no time (currently being sold with 3GB RAM – add $50 USD for 6GB RAM – can be upgraded to 8GB RAM). The Core 2 Quad is the real deal and has 4 physical cores.
This unit comes as shown here. Panel, keyboard, and mouse are not included.
Dell Optiplex GX620 – Elementary OS (Linux)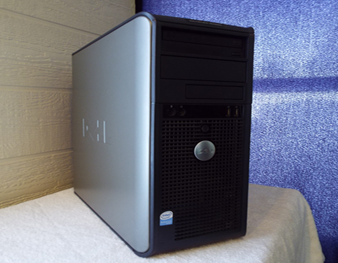 Operating System: Elementary OS 0.3.2 (freya) — Dual Core Intel Pentium 4 – 3.00 GHz
This mid-range desktop PC comes with 2GB RAM (DDR2) and is perfect for cruising the net, social networking, or any other internet related activity. Built off of Ubuntu 14.04, the Elemetary OS provides a Mac like experience without the price.
This unit comes as shown here. Panel, keyboard, and mouse are not included.
MSI Wind U210 Netbook – Windows 7 Professional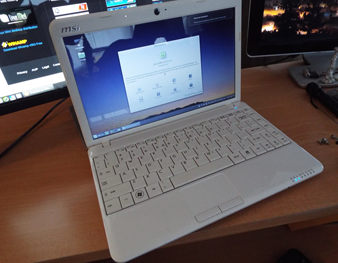 The 12-inch MSI Wind U210 is the netbook for people who don't want a small screen, small keyboard, or slow Intel Atom processor. Powered by the AMD NV-40 Athlon Neo processor and ATI X1270 integrated graphics, it is very similar to the HP Pavilion dv2 … just smaller and lighter.
Averages 3-4 hours of battery life.
This unit comes as shown here. Charging cord included.