Free Responsive Website Templates
These free responsive website templates
— are written according to the standards of the day and will be viewable on any device.
Each template includes HTML5 – Responsive Design (views well on any device) – Reta Display – Css3.
These are non-database Static HTML Files with Formatted Source Code and each downloadable package includes 4 Pages – Your content and images can be added by you. or us, for a small fee. Because these template pages are static, they can be hosted on either Windows or Linux hosting services. The page files are not yet optimized and can be optimized once you've added your content and images.
More static page templates will be added in the future and as time allows.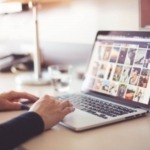 If you are a small business person
— and want one of these free website templates edited to suit your needs professionally, I would be happy to do it. For a fee of $200 USD, I'll add your content and images or graphics. I'll write the links into your pages and tie it all together for you in just a few days — I'll even upload the site files and folders via ftp for you included in the price.
These free website templates are static — meaning that they are not generated by a database (Dynamic).
If you want something more that just a 4 or 5 page website, then I might suggest visiting Envato Market (Themeforest) where single standard templates start at just $2 USD.
Free Restaurant Website Template
HTML5 – Responsive Design – Reta Display – Css3
Static HTML Files – Formatted Source Code
Includes 4 Pages – Your Added Content
View Live Demo — Download Template
Free Sport Shop Website Template
HTML5 – Responsive Design – Reta Display – Css3
Static HTML Files – Formatted Source Code
Includes 4 Pages – Your Added Content
View Live Demo — Download Template
Free Business Website Template
HTML5 – Responsive Design – Reta Display – Css3
Static HTML Files – Formatted Source Code
Includes 4 Pages – Your Added Content
View Live Demo — Download Template
Free Artist Website Template
HTML5 – Responsive Design – Reta Display – Css3
Static HTML Files – Formatted Source Code
Includes 4 Pages – Your Added Content
View Live Demo — Download Template